Testimonials
Colin
Hi Julianne,
I have attached the photos that I took of the last shipment of crabs that you sent down to me and as you can see there are two photos each of before and after. I went to the States in May and spent three weeks driving around California, Arizona and Nevada and whenever the subject of seafood came up I could pull out my phone and show these photos to the yanks. I can tell you that they were suitably impressed. The largest fresh crabs that I saw at Fisherman's Wharf were Dungeness crabs and they didn't hold a candle to the good old Queensland muddies. I have also attached a photo of me pigging out on a Maine lobster in San Diego. It was pretty good but not up to the standard of our muddies.
I hope that you may be lucky and fluke a few big fellas so I can lay them on for our Boxing Day Feast.
Kind Regards,
Col
Marcia & John
Thank you for making my birthday success with these beautiful crabs. I wouldn't buy crabs from anywhere else but you. They are the best!!!! I have been telling everyone.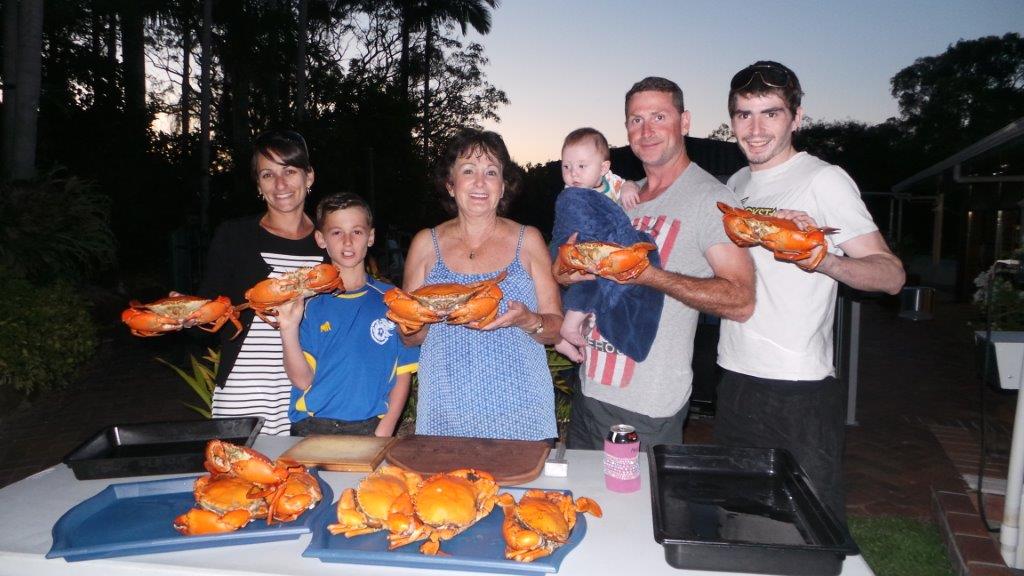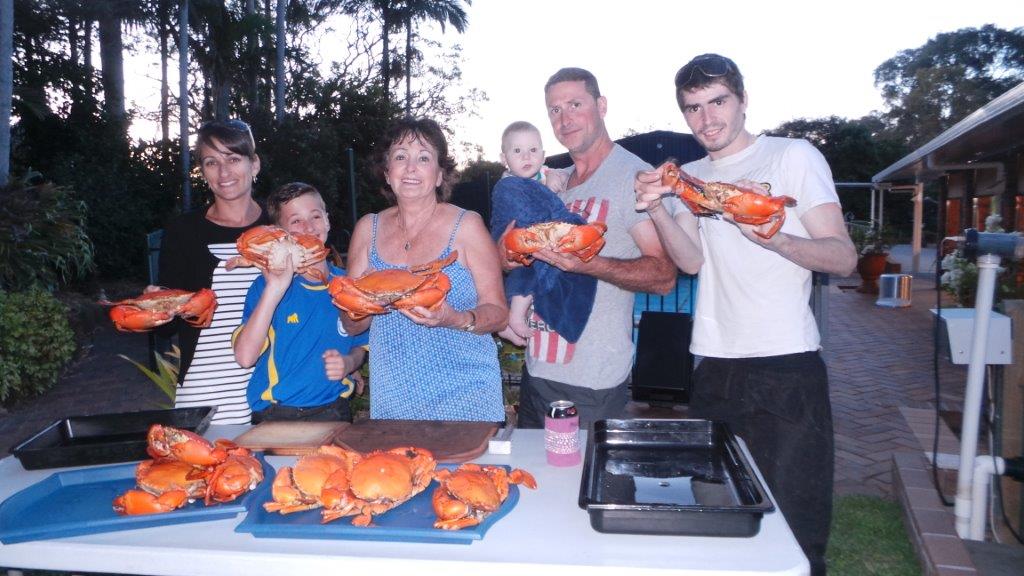 Kev, Brisbane
Big thank you to you both for providing such a tasty product. Christmas was a big hit at our place and you will have several orders coming through from friends and family of mine in the future!

David, Alice Springs
They were like pennies from heaven everyone started ring about 7pm telling me how good your crabs were and when are we getting the next load after having three myself I feel like moving to the coast.
So thank you they were lovely it's still amazing that you can get fresh crabs in the desert and thanks for the stubby holders

Will, Sunshine Coast
Thanks for this and thanks for supplying such wonderful crabs down here in SEQ!Look forward to enjoying more in 2013!

Darren, Brisbane
We have received our order safe and sound I appreciate for assistance in being able to process our order I have already lauded your business to my friends and family.

Michael, Sunshine Coast
Thanks again, I will tell as many people as I can, they were great.